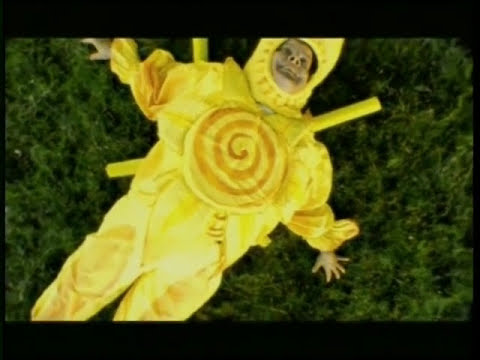 Svefn-g-englar
Release Year: 1999
Directed by: Sigríður Eyþórsdóttir, Águst Jacobsson
Formats: Digital
Type: Video
as part of an interview with georg in june 2000, we asked him a few questions about the video:
the video for svefn-g-englar was shown on english tv last thursday…how did that come about?
it was an idea of jónsi and kjartans to start with. at first i was quite worried….i didnt want it to end up looking like some advert for a hospital or something. but as soon as we talked more about it it was fine. its a very simple idea. we got really good people to work on it, the perlan theatre group.
so are the perlan group big in iceland?
yes, they're very well known….they're the only downs syndrome acting group in iceland. they're really nice people. my favourite guy is the wind one. he used to just stand around with a cigarette all the time….
---
the line up of the perlan theatre group for the svefn-g-englar video was: ásdis gisladóttir, birgitta harðardóttir, eva donaldsdóttir, gerður jónsdóttir, guðrún ósk ingvarsdóttir, hildur daviðsdóttir, hreinn hafliðason, ingibjörg árnadóttir, ragnar ragnarsson, sigfús s. svanborgsson and sigrún árnadóttir
the video was choreographed by lára stefánsdóttir, the angel outfits were made by: binna & nína