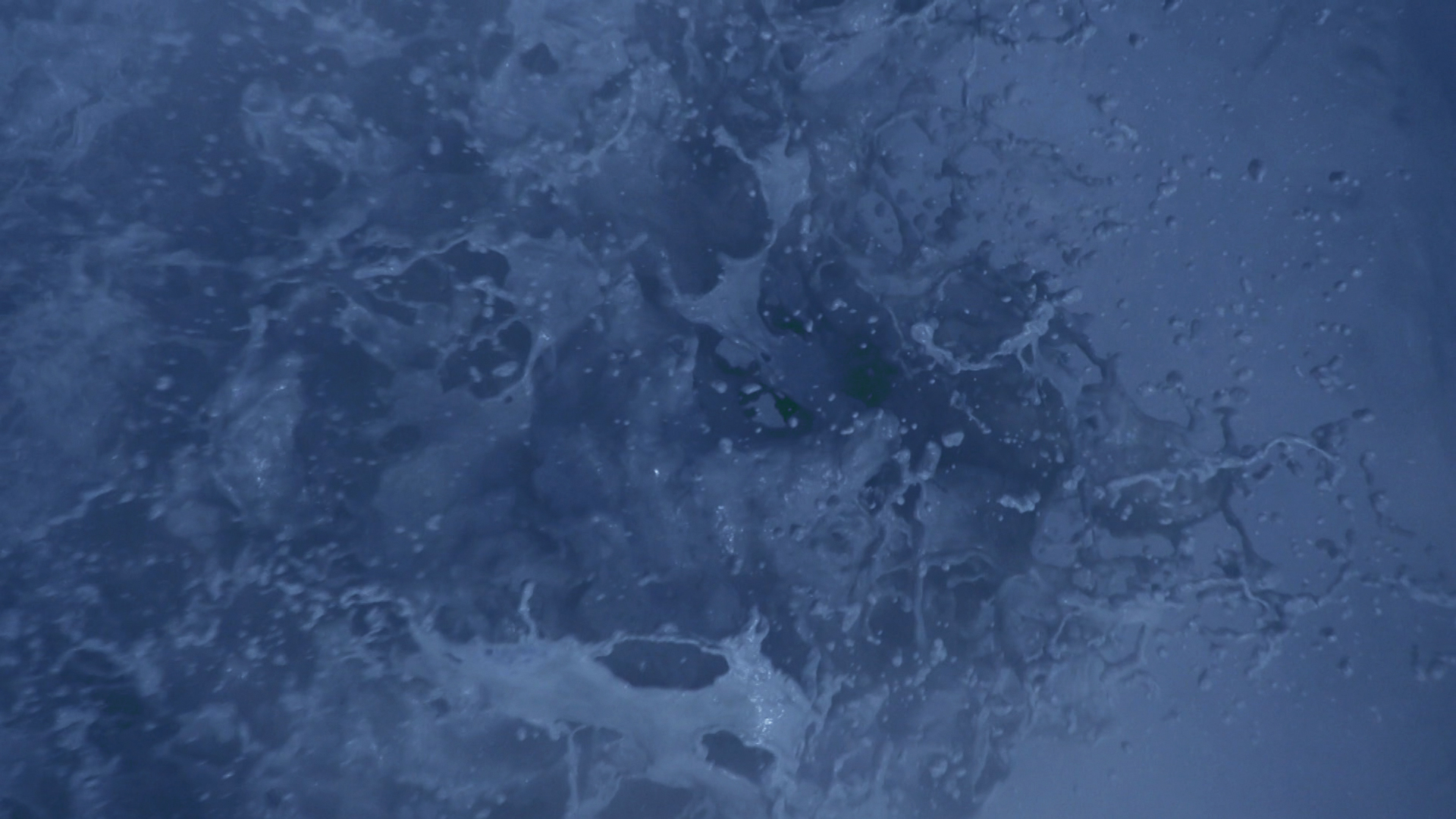 8
Release Year: 2023
Directed by: Rúrí
Label: Krunk Records, BMG Recordings
Type: Video
"Among the many gems of the album ÁTTA, it was the song '8' that captivated me. It immediately connected not only to the present, but also to infinity. Catharsis – soft, melancholic, powerful and uplifting." – Rúrí
Icelandic artist Rúrí (*1951 in Reykjavik) is one of the most important artists in northern Europe. Her early work reflects the tensions of a society in turmoil; she dealt with questions about her own identity as well as cultural identity in general. Influenced by Fluxus and Conceptualism, she was one of the first performance artists in Scandinavia.
Later themes of her actions, performances, public art projects, and poetic objects centered on ethics, and she drew worldwide attention with her Archive – Endangered Waters at the 2003 Venice Biennale.
Working in a wide range of media, Rúrí presents her consternation for threatened nature and human discord intertwined with and alongside her more conceptual interest in time, relativity, and ephemerality.
For Rúrí, art is a way of giving shape to philosophy, and she poses crucial questions about life in a manner unlike any other artist. – Christian Schoen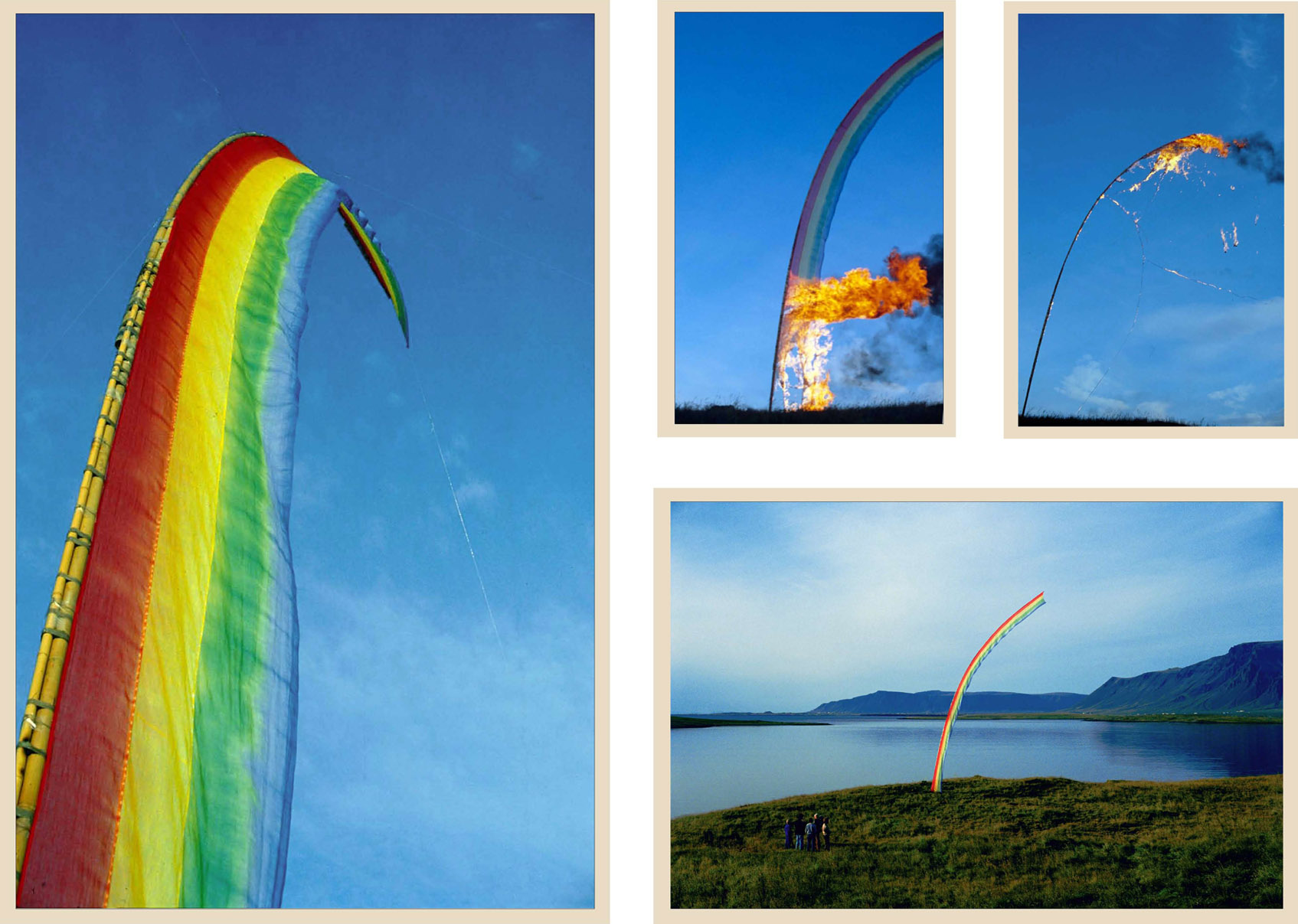 The rainbow materializes out of the blue, lasts for a few moments and disappears as suddenly as it appeared. Nobody can grasp it, nor even get close to it, yet it holds a very special value for most people. The work, in the form of an installation and a performance was filmed, and exists in the form of a video-work.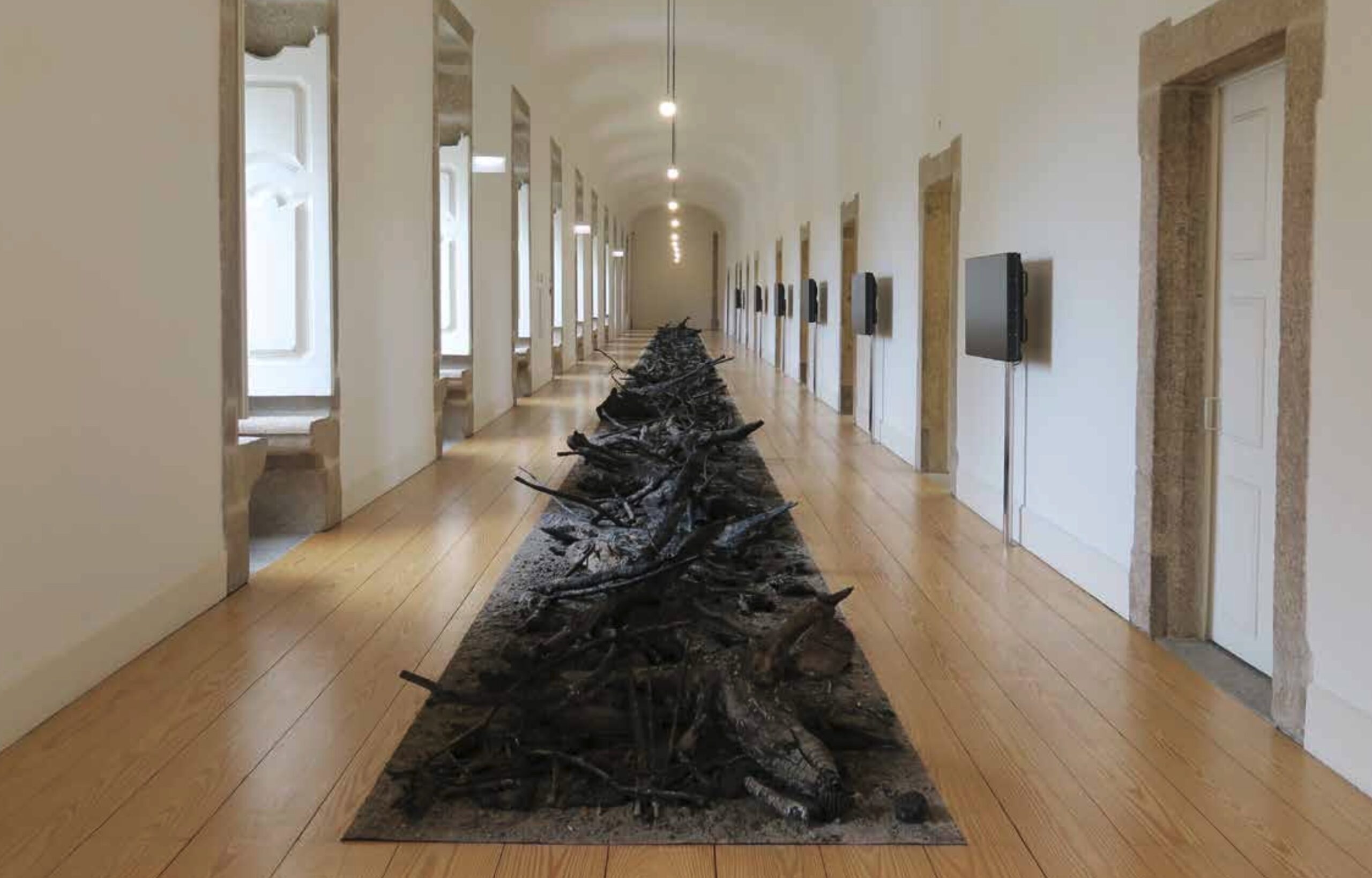 FOREST (2023)
Remains from forest fires in Santo Tirso area, Portugal in 2022;
charcoal, ashes. 5500 x 175 cm
People may have different motivations to express themselves artistically; and for Rúrí art is the language. It allows her to express herself in ways that would not have been viable through the written or spoken word.
She touches on issues that matter to all of us; she raises questions concerning life and coexistence, of cosmic coherence; she challenges the relativity of objects and phenomena and queries the coordinate system that man has established to structure his surroundings.
Rúrí's art cannot be classified and labeled, it appears in the most diverse forms: sometimes cool in design, then inconceivably poetic, it puts the viewer by turns in the role of a conventional onlooker or an active participant.
Her works are conceptual, in the sense that they are linked to precise ideas and based on theory or perception, but they all have a tangible and sensory aspect. – Christian Schoen, Rúrí, Ostfieldern: Hatje Cantz, 2012 (monograph)
Rúrí has explored almost all of the artistic mediums: painting, sculpture, writing, photography, film, multimedia installations and performance art. After studying at the Reykjavík School of Fine Arts and the Vrije Academie in The Hague, she began a career underpinned by a critical approach to society with her performance Golden Car (1974), in which Iceland discovered a frail young woman destroying a golden Mercedes with a sledgehammer. This symbolic aspect of her activism later manifested itself in her installation Glassrain(1984), made up of 500 sharp glass shards suspended in the shape of a labyrinth through which visitors must move very cautiously. Rúrí has also created pieces for the public space, the best known of which is The Rainbow(1986), a monumental sculpture built opposite Keflavík airport in Iceland. Her multimedia installation Paradís? Hvenær? ["Paradise? When?", 1998] addresses the subject of the war in Bosnia and Herzegovina. In 2003, she presented Archive-Endangered Waters at the Venice Biennale, an in- teractive multimedia installation made up of visual and acoustic data on 52 waterfalls that had disappeared or were threatened by the construction of a dam in the Icelandic highlands. The piece brought her international acclaim. She used the voice of the waterfalls again in her piece Water-Vocals-Endangered (2005-2008).
In 2009, Aqua-Silence highlighted the beauty of nature and in doing so raised emotional and symbolic awareness of the power of individuals over the fragility of the world. Water was also a central element in her piece Dedication(2006), which she performed at Drekkingarhylur, a deep rift in the Thingvellir glacial river. Rúrí dedicated the piece to the memory of the women who were drowned there during the 17th and 18th centuries as a punishment for adultery or illegitimate pregnancies. Rúri has participated
in some 200 exhibitions worldwide, and most of her works are featured in permanent exhibitions. She has taught fine arts, taken part in a number of symposiums and lectures, written articles and received numerous prizes and distinctions. Her artistic process consists in deconstructing, fragmenting and reconstructing, thus symbolically recreating a whole through the structural modification of its parts and involving the audience at the heart of her work, in which time passes like a force at once invisible, creative, and destructive. Rúrí considers nature and universal values, which she places at the centre of her work, to be under threat in times of corruption and destruction.
Laufey Helgadóttir
From the Dictionnaire universel des créatrices
© 2013 Des femmes – Antoinette Fouque
© Archives of Women Artists, Research and Exhibitions