Well, this has been a by-turns interesting and amusing, if ultimately slightly depressing, exercise. It's great that so many people have been motivated to send us their local examples of Sigur Rós sound-a-likes; who knew there were so very many? Thanks to you we not only tracked down some ads we were aware of but could no longer locate (the Telmex adoption ad from Chile and the ridiculous HSBC ad from Hong Kong), but also winkled out such gems as Amica, which seems to be household appliances from Poland, Geox shoes from Italy and an interesting Sony Bravia making-of clip for their 'play doh' commercial (see all these now added to original post). Still no sign of the Mexican Coca Cola campaign from last summer, which had a working title of "Teacher", so a gold star and signed photo to anyone who can put their virtual hands on that baby.
Along the way we've also been alerted to a couple of diverting tangents that are arguably worth a look. HSBC (them again) have decided it's not enough to salute Sigur Rós's musical legacy and have flattered them even more sincerely by creating a virtual facsimile of the 'Hoppípolla' video right down to the grading, in order that they might encourage people to save money so their old age can be, y'know, fun. At least I think that's what they're saying; it's an ad from Brazil and my Porteguese isn't all it ought to be, so I can't be absolutely sure. Anyway here it is:
hsbc ad:
official hoppípolla video:

The absolute couldn't-make-it-up clincher about this particular piece of work is that the final frame of the ad features the company logo and what I've just googled is the Spanish Portuguese word for "insurance". How about that for beyond amazing?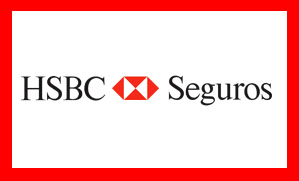 We also finally got on-message to the existence of whole libraries of this sound-a-like stuff designed with the hard-of-thinking creative in mind. Productiontrax.com is a prime example, with a portfolio boasting music "in the style of Sigur Rós, positive, uplifting soft piano, strings, great for corporate video, for more tracks similar to this checkout corporate packages Vol 1-2". Ah, fair makes the heart sing, doesn't it!? To be fair, I think they probably "do" everybody not just us, but their re-boot of 'Hoppípolla', evocatively entitled 'Giant Steps', is truly soul-wilting: see productiontrax website.
The depressingly ironic part of all this is Production Trax put a "spoiler" voice saying "this is a productiontrax.com audio preview" on their web streams to prevent people from, you know, ripping them off. (sighs).
There have been some interesting threads created on various blogs pertaining to our original story, and we are indebted to the adtunes site for pointing out a continuity error in our original post. We stated that in August 2006 Audi approached us to license a song a commercial, we demurred and then in October that year an ad appeared, which was then outed as a Sigur Rós sound-a-like by commentators on an adtunes thread. However, an eagle-eyed adtunes moderator pointed out that the thread was actually dated October 2008, and we must, therefore, have deliberately and maliciously conflated two unassociated events specifically to point the finger the poor innocents toiling away at the creative coal-face ('Not So Fast Sigur Rós'). Actually, we just hit a "6" instead of an "8". Nothing more sinister than that, I'm afraid. In fact, here's the brief we received on Friday, July 25, 2008 6:37 PM:
Product/Brand: Audi
Spot description: We open on an opulent, upscale home with elegant but old-fashioned décor (rich tapestries, leather furniture etc.). As the spot progresses, the old world furnishing transforms into new, sleek, modern design, and the lighting changes from dark to stuffy bright and open. All if this action occurs in time-lapse mode, much like watching a flower grow from a seed. The camera pans over the window that looks out over the driveway, in which a Mercedes C-class us parked. The Mercedes morphs into the new Audi A4, and to complete the transformation, the trash cans turn into recycling bins. Card: Progress is beautiful. The bigger, faster, more efficient Audi A4 is here. The Audi now pulls away and heads off into the upscale neighbourhood.
And here's the finished 'Living Room' ad as seen on the composer Nathaniel Morgan's website. Incidentally, Nate's company, Elias Arts, won the 2009 AICP "Best Music" Award for its original music in this spot.
Also interesting was the Absolute Punk messageboard. Embedded in there is the salient observation that Sigur Rós have, in fact, given their music to ONE ad, giving lie to the statement that they had never allowed their music to sell anything. Got to say you've got us bang to right here. Sigur Rós did allow 'Saeglopur' to be used in a TV ad for the computer game 'Prince of Persia', but there were perhaps extenuating circumstances. The band were originally approached to use their music in a trailer for the game of the same name in July 2008. There was some internal debate about whether this should or shouldn't go ahead, but the day was won but the fact that at least 2 members of the band spent most of their waking hours on tour that year playing said game. And that was that, but then a little while later, Ubisoft came back asking if they could use it online…You can see where this is going, can't you? Yes, mission creep crept up on us, and before we knew it we were endorsing a global computer phenomenon. Yeah, we're hypocrites, big style.
The other issue brought up by the blogs is that we allowed our music to advertise the Discovery channel. I suppose this is just a question of perception about what constitutes an ad. Call us a slippery fish, but we don't think doing an "ident" (as they are called) for an *educational* channel corresponds to selling pot noodle to people. Maybe you think it is the same, we didn't. This brings us to an associated point, which is another piece of jargon called "blanket license". As many of you know 'Hoppípolla' was used almost daily on the BBC three years back to promote their flagship nature show 'Planet Earth'. The BBC (and the other UK terrestrial channels) do not have to ask for permission from artists to make this kind of use, they just pay a flat fee under the so-called "blanket agreement" deal. This allows them to soundtrack fast-moving events (football matches, for instance, or in fact anything at all) without having to go to the lengthy process of requesting clearance. Contrary to popular understanding these payments do not mean your ship is about to come in. In fact, as far as I can remember the blanket rate is something like £85 for 30 seconds. Although the exposure offered Sigur Rós for the estimable 'Planet Earth' synch certainly helped a lot people find out about 'Takk…'. So, to anyone who thinks the band have sold out every time you hear them on 'X-factor' (tell us about it!), there is nothing they can do about it, right? So just back off.
Anyway, keep the ads flowing in and we'll keep the page growing. Who knows, as seanthethief suggested on absolutepunk, maybe if can't beat them we should join 'em? "if I were in Sigur Rós I would just let them use the damn songs and go buy an iceberg up there or whatever rich icelandic people do with their money." An iceberg sounds nice…